Today at midnight Coda 2 was released along with Diet Coda for the IPad and best of all today they are 50% off which means Coda 2 is $49.99 and Diet Coda is $9.99 but it is only for today. I have been waiting a long time for this release but the wait has been worth it. Coda has been my IDE of choice ever since I switched to a Mac 5 Years ago. I have always been a fan of it's interface and how everything is tied together. The update greatly improves on everything I loved about coda and today I am going to show you some of the features that have been added that I like.
Grouping Sites

Being able to group sites has always been something I have wanted to do. I can be a neat freak at times when it comes to organization of my clients sites and this feature helps a lot. It's probably my favorite feature only because it helps me find my clients sites much faster then before.
A MySQL Tab
The addition of a MySQL tab is great especially since you can set it up right from the get go and any changes that you want to make you don't have to go out to another piece of software like SQL Pro. The only downside and what will still keep me using SQL Pro is the fact that I haven't figured out a way to setup relationships between tables which is something very important when creating databases.
Drop-down list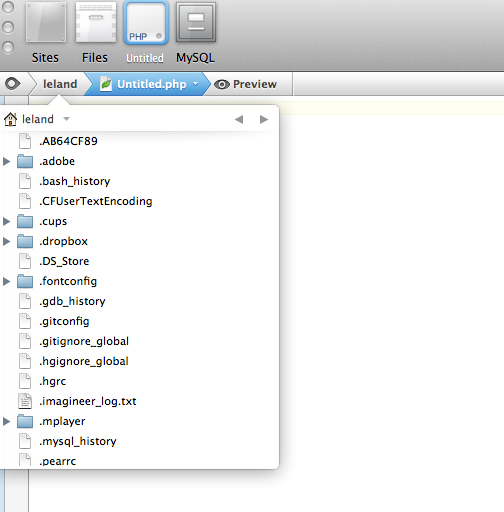 You now have the option to click on any of the paths and see all of the other files at that level. This is great for switching between files or needing to go back a few directories just to open a related file. This feature will save you quite a bit of time especially when dealing with a large site like one built in Magento.
New CSS Editor with Inline Color Picker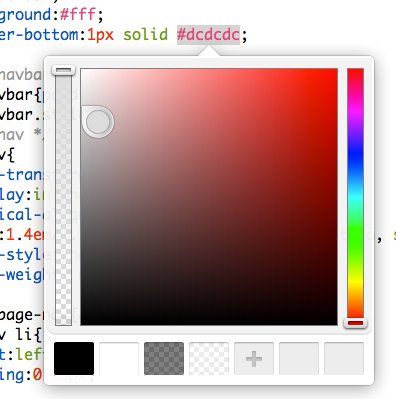 I wasn't ever a big fan of the CSS editor in Coda 1 but the new CSS editor is much improved and the inline color picker is great.
Conclusion
I have only showed you a few of the 100+ new features in Coda 2. Go to http://www.panic.com/coda/ to checkout all of the new features for yourself. If you are a developer and on a mac this is the software you should be using. It is the best in class and remember today only Coda 2 and Diet Coda for IPad are 50% off.
Hopefully soon I will be able to do a review on Diet Coda once I have some time to play with it more.
Let me hear your thoughts on the new Coda or what IDE you prefer and why.